PERSONAL SUPPORT WORKER NOC 3413
"Make a difference in the physical and mental health of others"
Start March 30 2023 and Complete November 4 2023
Orientation Day will be Friday March 10 2023 Classes start March 30 2023

New 3 day week format – Thursday to Saturday
(For Academic and Skill Classes)
"Registered as a private career college under the Private Career Colleges Act, 2005"

The Personal Support Worker 720 hour Certificate program prepares you for immediate work in healthcare. This 32 week program (including 2 week vacation break – June 30 to July 19th 2023) provides you with the knowledge and practical skills to work as a care provider in a range of healthcare settings.
Title of Certificate: Personal Support Worker.
Location of Instruction:
International Academy and Ottawa area—placements will not exceed a 50 km radius, with a focus on Ottawa West, South and Kanata. Part of your placements will be Academy supervised and a faculty member will be accessible during the weeks when you are on placement.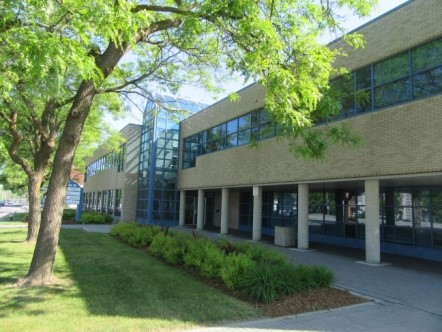 161 Greenbank Rd. Ottawa – on major bus route from Bayshore with a direct stop at future Pinecrest LRT station.
Language of Instruction: English
In addition to having good written and reading English comprehension, it is an expectation that the student will be able to communicate verbally in English with peers and clients. Additional time is not granted for examinations due to language. Students may be asked to provide a TOEFL, or another English test, certificate
of completion.
An applicant must be able to:
Read and comprehend textbooks and other material as part of the program

Understand and participate in the classroom (lecture, class presentation, discussions etc.)

Write class assignments and tests, and

Understand and participate effectively at clinical placement sites
The Role of a Support Worker
To assist clients to provide care and assistance to accomplish the tasks of everyday living

A variety of assistance may be required for some and very little for others

Includes personal care and support services

You make a difference in people's lives

Ultimate goal of support work: to improve the client's quality of life

Provide care in a kind, sensitive, and understanding manner

Use discretion (responsible judgement)

Honour the client's right to confidentiality

Display empathy (having an understanding of another person's emotions)

Advocate for clients (speaking or acting on their behalf)

The client is always the focus of care

There are differences in educational programs, work settings, job responsibilities, and terms used to describe support workers across Canada.

All work to meet the client's needs
People "You "will help…
Patient

—

person receiving care in a hospital

Resident

—

person living in a residential facility

Client

—

person receiving care or support services in the community; long term care facility; general term for all people receiving health care or support services

Older adults

People with disabilities

People with medical issues

People having surgery

People with mental health problems

People needing rehabilitation

Children

Mothers and newborns

People requiring special care
What will I study?
The program trains the student to meet the competency standards as established by the Personal Support Worker Training Standards.
It comprises 720 hours, presented over 32 weeks, including the vacation break.
Average hours per week in classes 24
Classes, labs are live, faculty led, on-site and on-line
Thursdays online and Friday, Saturday in-person at the Academy
Creates 4 full days each week for family time or part-time work  prior to placement
Full timetable is provided at the start of  your program
This represents:
Classroom (Academy)                                                340 hours
Lab (Academy)                                                               50 hours
Clinical Placement – Community Care                     130 hours
Clinical Placement – Facility Care                              200 hours
Phase 1 16 hours Supervised by Faculty, Week 4
Phase 2 184 with 37.5 supervised by Faculty
The IAAH PSW Program at a Glance
| | | | | |
| --- | --- | --- | --- | --- |
|     | Theory Hours | Practical | Practicum |  Total Hours |
| 1.  Healthcare and Applied Legislation | 15 | 0 |   | 15 |
| 2.  Personal Support Worker Foundations | 20 | 5 |   | 25 |
| 3.  Collaborative Relationships; Interprofessional Teams | 20 | 5 |   | 25 |
| 4.  Health Promotion Strategies | 20 | 5 |   | 25 |
| 5.  Interpersonal Communications | 30 | 5 |   | 35 |
| 6.  Basic Assessment Techniques | 30 | 5 |   | 35 |
| 7.  Environmental Safety | 20 | 5 |   | 25 |
| 8.  Human Development and Support | 50 | 5 |   | 55 |
| 9.  Assisting with Medications | 15 | 5 |   | 20 |
| 10. Household Management Tasks | 20 | 5 |   | 25 |
| 11. Family and Client Care Fundamentals | 25 | 5 |   | 30 |
| 12. Elder Abuse | 15 | 0 |   | 15 |
| 13. End-of-Life Care Strategies | 30 | 0 |   | 30 |
| 14. Cognitive and Mental Health (includes GPA) | 30 | 0 |   | 30 |
| 15. Clinical Placement (Community) |   |   | 130 | 130 |
| 16. Clinical Placement (Facility) |   |   | 200 | 200 |
| Totals | 340 | 50 | 330 | 720 |
When do I start placement?
At the end of the first 4 weeks, students will participate in their first off-site experience at a long term care facility, for two day shifts of 8 hours each day. These days will be supervised by the Academy faculty in conjunction with the staff at the long term care facility.
This provides the student with an early insight into a potential workplace setting and the PSW role. This helps to help bring the academic and skill development training to life.  Upon completion you will be able to visualize the importance of the role you are training towards.
The formal placement will start Monday August 21 2023
What are the benefits of going on a placement?
PERSONAL SUPPORT WORKER PLACEMENT PRESENTS THE FOLLOWING OPPORTUNITIES
Practice one's new skills in entry level Personal Support Worker roles in a real-life setting.
Become exposed to real clients in the field.
Develop new contacts in the field.
Learn the different roles within the field and experience the true working environment.
Develop one's own style and sense of confidence in a real-life setting.
OBJECTIVES OF THE PLACEMENT
The placement provides enhanced learning opportunities for further personal and professional growth and skill development in the Personal Support Worker field at entry level.
Reflect on the field placement and learning experience.
Complete the required documentation and secure supervisor sign off of the tasks within the skills passbook.
Reflect on the skill passbook documentation and identify key areas of strength and areas of further development required towards achieving a passing grade.
PLACEMENT DESCRIPTION
Students will have the opportunity within 330 hours to practice their entry level Personal Support Worker skills in two specific practicum placements:
Community Setting (130 hours)
PRACTICUM PLACEMENT #1 CALENDAR – 30 to 37.5 HOURS PER WEEK OVER 3- 4 WEEKS = 130 HOURS
Hosted by Amica and Chartwell.
Facility Setting (200 hours)
PRACTICUM PLACEMENT #2 CALENDAR – 30 to 37.5  HOURS PER WEEK OVER 7-8 WEEKS = 200 HOURS
Phase 1   Week 4: 16 hours Observation and job shado

w

–

supervised by faculty.
For participation in the 2 Day PSW Orientation to job shadow a PSW in a working  environment, the following must be in place.        
Vaccination plus booster shot
Some facilities may require a flu shot
Phase 2 : 184 hours, 37.5 supervised by faculty and the facility management
Placement Criteria
Prior to a long term facility placement, the following will be required:
a Minimum mark of 60% in theory and practical application of theory for all subjects
Satisfactory attendance record
Negative Police Check, including vulnerable sector
Medical form from a Canadian licensed physician stating fitness to complete the practicum and absence of communicable diseases
A Current Standard First Aid and Basic Rescuer (Level C) CPR Certification (available as a CEU course at the Academy)
Some facilities may require a flu shot vaccination
Some facilities may require a Food Handling Certificate (available as a CEU course at the Academy)
During placements, students are covered by the Workplace Safety and Insurance Board (WSIB) plan
and the Placement Host for Care Liability
Placement commitments are presently in Ottawa West and Kanata
What skills will I learn?
Knowledge/Skills
You will learn a wide variety of skills in order to enable you to have the knowledge for employment in a broad sector of employers.
Here is what a day to day routine might consist of:
The Personal Support Worker provides personal care and performs selected tasks, which are within their knowledge and skill, under the direction of their supervisor while adhering to regulatory and institutional standards, policies and procedures. Key Responsibilities – To adhere to the plan of care as determined by the supervisor;
Take patients' blood pressure, temperature and pulse; report or record fluid intake and output; observe or monitor patients' status and document patient care on charts; administer first aid in emergency situations; collect specimens such as urine, feces or sputum; administer suppositories, colonic irrigations and enemas and perform other procedures as directed by nursing and/or hospital staff.
Transport patients by wheelchair for in-house activities, dining, exercises and/or in hospital environments by stretcher for treatment or surgery.
Carry messages, reports, requisitions and specimens between departments
Make beds and maintain patients' rooms
Maintain inventory of supplies
To observe & report to the Client Service Supervisor any concerns regarding client's safety, including physical environment, implement interventions as directed by his/her supervisor & advocate on client's behalf to ensure client's safety is maintained; – To engage with other agencies involved in resident/client care as directed;
Answer call signals; supply and empty bed pans; bathe, dress and groom patients; serve meal trays, feed or assist in feeding of patients and assist patients with menu selection; weigh, lift, turn, and position patients; shave patients prior to operations; supervise patients' exercise routines, set up and provide leisure activities for patients, accompany patients on outside recreational activities and perform other duties related to patient care and comfort.
May perform maintenance tasks such as assisting with the set-up and maintenance of traction equipment, cleaning or sterilizing equipment, maintaining and repairing equipment, and assembling, setting-up and operating job-related equipment.
May transport patients between floors and or care facilities.
Assist clients, residents, patients with dressing and personal care needs, as needed—this may be as little as, but most helpful as, doing up a button on a blouse or helping to select a pair of shoes to wear which are safe and will help to prevent a fall -always helping the person to feel positive in their daily dress and self deportment.
Speaking and caring for your patients in a listening, compassionate manner, with patience and respect.
What will be my learning outcomes by the end of the Program?
The graduate will be able to reliably demonstrate the following 14 program outcomes:
Work within the personal support worker role in community, retirement homes, long-term care homes and/or hospital care settings in accordance with all applicable legislation and employer's job description, policies, procedures and guidelines.

Act responsibly and be accountable for own actions while recognizing the boundaries of knowledge and skills within the personal support worker role that require collaboration with the clients, families, supervisors and/or other members of the interprofessional care/service team.

Participate as a member of the interprofessional care/service team and maintain collaborative working relationships in the provision of supportive care in community, retirement homes, long-term care homes and/or hospital care settings.

Provide client-centered and client-directed care that is based on ethical principles, sensitive to diverse client and family values, beliefs and needs, and which follows the direction of the plan of care/service plan.


Establish and maintain helping relationships with clients and their families reflecting open communication, professional boundaries, employer's policies and adhering to confidentiality and privacy legislation.

Identify relevant client information using basic assessment and communication skills and report and document findings in accordance with the requirements of employer policies and procedures and all applicable legislation.

Promote and maintain a safe and comfortable environment for clients, their families, self and others including the implementation of infection prevention and control measures and emergency first aid procedures that are in keeping with the plan of care/service plan, employer policies and procedures, and all applicable legislation.


A

ssist clients across the lifespan with routine activities of daily living by applying basic knowledge of growth and development, common alterations in functioning, disease prevention, health promotion and maintenance, rehabilitation and restorative care.

Assist clients with medication in keeping with the direction of the plan of care/service plan and under the direction and monitoring of a regulated health professional or most accountable person and in accordance with all applicable legislation and employer's policies.

Assist with household management tasks and instrumental activities of daily living in accordance with the plan of care/service plan and considering the preferences, comfort and safety of clients, families and significant others.

Assist clients who are caring for dependent individuals considering client and family choices, professional boundaries and the direction of the plan of care/service plan.

Identify and report situations of neglect, and potential, alleged or witnessed/actual incidents of abuse, and respond in accordance with all applicable legislation and employer's policies and procedures.

Assist in the provision of culturally relevant palliative and end-of-life care to clients experiencing life threatening illness and to their families and significant others, from diagnosis through death and bereavement, and in accordance with clients' choices and the plan of care/service plan.


Use identified approaches and best practices to support positive and safe behaviour in clients experiencing cognitive impairment, mental health challenges and/or responsive behaviours.



Future Employment
The Personal Support Worker (PSW) program prepares graduates to provide supportive care to individuals across their lifespan by assisting them with their activities of daily living, including clients experiencing cognitive impairment, physical disability, and mental health challenges.
After graduating, you may find employment as a Personal Support Worker. In this role, you work under the supervision of Healthcare Managers/Registered Nurses and/or Registered Practical Nurses in:
Retirement homes
Long-term care facilities
Hospices
Home care agencies
Mobile home visits for independent seniors
Hospitals and
Adult Day Programs
What's Next?
We hope this comprehensive information has provided you with a beneficial awareness of this prospective career and the Academy's approach to your program of study.
Request an online chat and/or complete the application. info@intlacademy.com 613 820 9934 and speak with Ana Daza, Admissions. Tuition and Supplies Fees are available during the online, or in-person meeting and/or by requesting the application form.