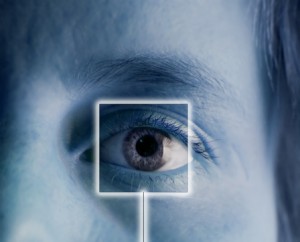 1 Credit Certificate Program (256 hours)
A Continuing Education Program
Part of NHP Diploma
Now complete the certificate in 5 semesters!
The above certificate program does not require approval under the Private Career Colleges Act, 2005.
Certificate to be awarded upon successful completion of the program at scheduled graduation dates.
The opening paragraph of the Internationally acclaimed book "Iridology—A Focused Study, by Carol   Magda,   ND   (USA)"    says   "all   living   beings   look   to   the   eyes   as   signposts        of physical, emotional, mental and spiritual relative energy levels. Mankind looks into each others' eyes in an attempt to understand more fully and deeply their feelings, reactions, and behaviours. To understand how this is possible is to understand that the eyes reflect the 'relational' energy of the body. Relative health based on the amount of 'relational' energy can also be readily determined. "- As part of its ongoing commitment to the evolution of Iridology, the International Academy was the publishing sponsor of this highly encompassing book.
Iridology is the study of the colour, pigmentation and the colour structure of the iris of the eye. This is made possible by the connection between the brain and the optic nerve, which is known as the neuro-optic reflex. Iridology is the art and science of revealing potential pathological, structural, functional and emotional imbalances in the human body due to inherited strengths and insufficiencies of body systems. Through the concepts and measurements of density, shading, and clarity, relative nerve energy flow is estimated and potential strengths and insufficiencies in relation to genetics, can be interpreted.
As Dr. Bernard Jensen and Dr. Donald Bodeen stated in their book "Visions of Health" the brain knows what is going on in all parts of the body and the eye is the only brain tissue which can be seen without surgical methods. The eye is a direct outgrowth of the brain as the cells that are  to develop into the eyes bud out from the brain, bringing with them a neurological link: the optic nerve, which is a large bundle of many nerves (estimated to be 500,000) that is connected to the brain. Through these nerve connections, the iris can help to reveal the relative site of irritation, injury or degeneration of the body's tissues and organs, as well as, the toxic accumulation in the tissues.
This comprehensive 11 credit certificate program is designed to provide the graduate with a competent knowledge to practice as an 'Iridology Professional'. The program presents a thorough understanding of the human body and the inter-action of the practice of Iridology on the individual, within a wholistic perspective.
It also provides a platform of how to use Iridology techniques in support of other health disciplines, such as nutrition. It is viewed that Iridology is an essential modality for nutrition counselors that can be used to support the client's overall healthcare program, as he/she works towards restoring and maintaining their personal health balance.
Note: Textbook purchase "Iridology-a Focused Study" is required to take this certificate program. Class handouts and notes will support the student's learning process.
Professional Development  (5 credits) (RMT's & Physiotherapists receive educational credits)
NHP Anatomy & Physiology 1, 2, 3, 4 (4 x ½ credits)
First Aid (1 credit/16 hours. St John Ambulance)
Ethics & the Healthcare Professional (1/2 credit)
Nutrition 1 (1 credit)
Practical Professional Theory (1/2 credit)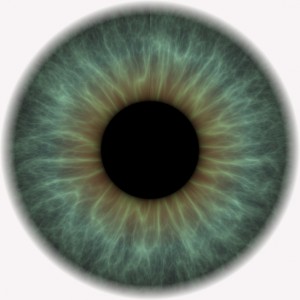 Regulated Massage Therapists, Acupuncturists and Physiotherapists are granted advanced standing for Professional Development subject.
Course Descriptions
Iridology 1: An introduction to Iridology, its history, foundation, and use as an analytical tool. The student will learn the anatomy of the eye, general mapping concepts and terms, the basic concepts of density, shading and clarity, the meaning of pigments in the iris, and how to recognize basic Iridology signs and markings and understand their meanings. An introduction to Sclerology is also presented. No pre-requisite.
Iridology 2: Building on Iridology 1, this level introduces students to advanced analytical techniques, including a detailed analysis of various signs, with a focus on digestion. The importance and meaning of pupil size and shape is presented, as well as various Iridology 'syndromes'. Numerous Iridology charts are introduced, noting similarities and differences relating to organ reflexes in the iris. Pre-requisite: Iridology 1
Iridology 3: A detailed study of the Iridology Chart by organ and body system is presented. The connection among body systems is highlighted to assist the student in the development of a more holistic approach to client recommendations. Pre-requisite: Iridology 2
Iridology 4: This level brings together all of the teachings from Iridology 1 – 3. Students will learn about the important practice of Constitutional Typing, which is described as 'an accurate, non-invasive means of identifying organs and systems that may be vulnerable to potential disease processes. Students will learn how to recognize, various constitutional types, what they reveal, and general health strategies for each type.
Pre-requisite: Iridology 3
 Iridology 5: The study and practice of Iridology requires the ability to analyze the health condition of tissues in the body by looking at the markings of the sclera and iris. Students will master this ability, comparing an individual's strengths to their weaknesses, through comprehensive analyses and gain confidence in client management in order to prepare them for private practice. Pre-requisite Iridology 4
Clinical/Cases: Practical application of theory using case studies and client assessments.
(1 credit)  Pre-requisite: Iridology Post discussion with the instructor. Pre-requisite Iridology 4.
Professional Development (5 credits)
NHP Anatomy & Physiology 1: Learn about the skeletal & muscular systems, as well as, general terminology, cell growth & structural units. (1/2 credit). No pre-requisite.
NHP Anatomy & Physiology 2: Study of the nervous, endocrine, reproductive & digestive systems. (1/2 credit) NHP AP 1
NHP Anatomy & Physiology 3: Study of the urinary, cardio-vascular, respiratory & integument systems. (1/2 credit) Pre-requisite: NHP AP 2:
NHP Anatomy& Physiology 4: Study of the immune system, liver function & detoxification. The maintenance of body temperature, glucose and fluid levels. (1/2 credit) Pre-requisite: NHP AP 3.
Nutrition 1: Foundations of Nutrition. Role of nutrition in overall health and comprehensive study of: macronutrients, micronutrients, food sources, daily requirements, metabolism, roles of water, fibre, free radicals, antioxidants, phytochemicals and key components of the new Canada Food Guide. (1 credit) No pre-requisite.
First Aid: Learn how to handle emergencies. The course includes life-like training models and natural remedies. CPR/St. John Ambulance Certification. (1 credit) No pre-requisite.
Practical Professional Theory: Practical issues about being a professional practitioner. An assimilation of guidelines that goes beyond basic training. (1/2 Credit) No pre-requisite.
Ethics & the Healthcare Practitioner: This course is designed to introduce students to the professional role and commitment of practitioners as healthcare professionals. The focus is on the professional role and commitment, meeting professional and ethical requirements of practice, and developing skill in decision making. (1/2 Credit) No pre-requisite.
Questions? info@intlacademy.com or call Marilyn at 613 820 0318