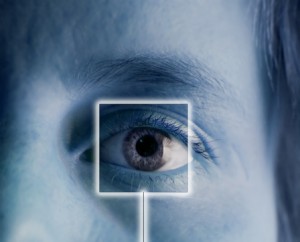 6 Credit Certificate Program 
A Continuing Education Program
The above certificate program does not require approval under the Private Career Colleges Act, 2005. Certificate to be awarded upon successful completion of the program at scheduled graduation dates. Iridology Foundations is also a component of the Natural Health Practitioner Program
and is valuable supporting knowledge for all nutrition practitioners.
Presentation:  (Faculty Led On-line)  one Evening per week
Start in Fall 2022
Iridology is the study of the colour, pigmentation, and the colour structure of the iris of the eye. This is made possible by the connection between the brain and the optic nerve, which is known as the neuro-optic reflex. Iridology is the art and science of revealing potential pathological, structural, functional, and emotional imbalances in the human body due to inherited strengths and insufficiencies of body systems. Through the concepts and measurements of density, shading, and clarity, relative nerve energy flow is estimated and potential strengths and insufficiencies in relation to genetics can be interpreted.
This comprehensive 6 credit certificate program is designed to provide the graduate with a competent knowledge to practice as an 'Iridology Professional'. The program presents a thorough understanding of the human body and the inter-action of the practice of Iridology on the individual, within a wholistic perspective.
Note: Textbook purchase "Iridology-a Focused Study" is required to take this certificate program. Class handouts and notes will support the student's learning process.
It also provides a platform of how to use Iridology techniques in support of other health disciplines, such as nutrition. It is viewed that Iridology is an essential modality for nutrition counselors that can be used to support the client's overall healthcare program, as he/she works towards restoring and maintaining their personal health balance.
Iridology Subjects
(6 credits) Each credit is between 18-20 hours
Iridology 1
Iridology 2
Nutrition 2
Iridology 3
Iridology 4
Clinical Application – case studies
Click on "Request Info" (on top bar) to ask for an information booklet
or call Admissions at 613 820 4046