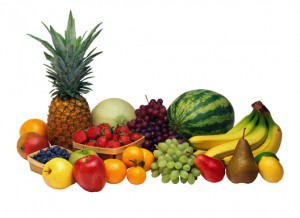 Students may take nutrition subjects individually, on a continuing education unit basis. Some courses have pre-requisites.
Nutrition 1 and 2 form part of the Core Subject requirements for the Iridology certificate and the NHP diploma program.
This series of courses provides an in-depth understanding of the bio-energetic and biochemical bases of everyday nutrition and of various nutritional therapies. It includes an up-to-date description of the metabolic role and interaction of all known nutrients.
Nutrition 1:
A presentation and discussion of vitamins, minerals and other nutrients and their role in maintaining health. Students will acquire a working knowledge of vitamins, minerals and other nutrients and their role in maintaining health. This subject also discusses: nutrition definitions related to chemistry, working food-related definitions, metabolism definitions, food and nutrient weight-related definitions, food and nutrient activity and energy-related definitions, definition and general characteristics of carbohydrates, role & types of carbohydrates, percentage of carbohydrates in the diet, digestion of carbohydrates,carbohydrate metabolism, carbohydrate-related pathologies, carbohydrate storage in the body and potential outcomes of carbohydrate-deficient and carbohydrate-excessive diets.
Students will also learn to assess the nutritional value of their own meals.
No pre-requisite.
Nutrition 2:
In this course, the therapeutic use of food and action within the body is examined. A dynamic & positive approach to daily food requirements & helpful food planning routines to help restore and maintain a healthy body. Digestion, metabolism, energy transfer and utilization are investigated and the importance of correct body pH balance in maintaining health is emphasized.
This course will examine choices and routines that are necessary to achieve overall good health.
It will cover all the major categories of foods, including fruits, vegetables, grains, meats, poultry, fish, dairy, oils, condiments, nuts, spices, beverages and snack foods.
Individual foods within each of these categories will be placed on one of three lists:
The 'YES' List: these foods offer excellent health benefits – many of which are related to a specific body organ;
The 'NO' List: these foods should be avoided;
The 'LIMITED' List: these foods should only be eaten occasionally as they have attributes that can negatively impact optimum health if eaten too frequently.
No pre-requisite
Nutrition 3:
An in-depth study of metabolism, digestion, chemistry of the body & the theory of ionization is presented. Detoxification & cleansing techniques are examined. Health considerations relating to the alimentary canal, a closer look: Disease or Toxemia? Both Begin in the Colon; Detoxification: Organs of Focus (Liver, Colon, Skin, Lungs, Urinary Tract, Stomach); Green Drinks; Starting a Detoxification Program, Fasting; Types of Fasts; Beneficial Techniques for Detoxification; Flushes/Cleanses (Liver, Gallbladder, Kidney) and weight food plans.
Pre-requisite: Nutrition 1
Nutrition 4:
Students will investigate the various causes of disease in the general areas of bio-energetic toxicology, psychology, microbial & genetic. This course will provide a state of the art study of the use of nutrients in the prevention of disease, maintenance of health & the promotion of longevity. A fairly in-depth study of the pathology surrounding some of today's most prevalent health concerns and how nutrition (herbs & lifestyle) can be applied to prevent/minimize the development of these diseases and how best to manage the disease should it develop. Students will better understand the interrelationship between the importance of nutrition and the health of the body with respect to preventing disease. A greater awareness of the connection between the holistic nature of health and nutrition will become evident.
With the foundational knowledge of Nutrition 3, this subject explores nutrition and its daily benefits for helping to manage common issues such as: Diabetes,Cardiovascular issues (heart attacks, stroke, high BP, cholesterol), Osteoarthritis/Osteoporosis, Stress, Allergies/Food Sensitivities, Digestive Issues, Immune System Function, Cancer, Candida/Dysbiosis, Auto-immune disorders (e.g. MS, RA).
Pre-requisites: Nutrition 3 and recommended AP 2.
Nutrition 5:
This level of study provides clinical instruction on the use of instrumentation with reference to the Reams Theory of Ionization. Clinical profiles and recommendations are presented and discussed applying the knowledge acquired in previous levels.
Pre-requisites: Nutrition 3 and Anatomy/Physiology 2.
Nutrition 6:
Advanced discussion on the use of nutritional practices for key modern day issues and specialty areas of knowledge requirement:
a)Nutrition and the environment (GMO, organic, understanding how food is grown/where it comes from); b) Learn how to thoroughly assess clients for nutrient deficiencies; c)Nutrition and Auto-Immune Disorders; d) Nutrigenomics; e) Nutrition and Aging-Related Health Issues -Progressive nutritional requirements through the life cycle; f)Nutrition and Government/Politics (Understanding labels, government agencies, nutrition related policies; g)Various diets for other health concerns e.g. gluten-free/casein-free/soy-free (common among families with kids on the Autism Spectrum), FODMAPS, Carbohydrate Specific Diet, GAPS, Low-fructose diet.
Pre-requisites: Nutrition 3 and Anatomy/Physiology 2.