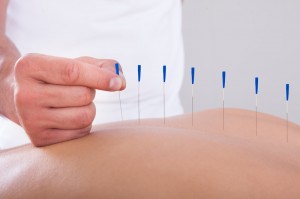 The
 International Academy of Traditional Chinese Medicine
 was formed in 2004 and is dedicated to graduating highly skilled Acupuncture and Traditional Chinese Medicine practitioners (acupuncture plus Chinese Herbal medicine), who have the ability to assess, establish a treatment plan and effectively treat the client to create a positive change in the person's well-being. Currently being presented in a hybrid model: Live, Online for academics and theory and in-person, skills training and clinics at the Academy. The objective is for graduates to exemplify excellence in professional conduct and ethics, standards of practice and service to their community. The design of each program is to integrate the knowledge and practices of Eastern and Western philosophies with regard to the human body. Students will gain an understanding of the human body from both an allopathic and TCM perspective. This provides the practitioner the capability to confidently apply his/her TCM knowledge within a Western cultural society and on a day to day working environment. The practitioner will have the fullest competency to communicate with their clients, other health care professionals – who may also be part of the client's healthcare program – hospitals, community health institutions and to understand the laws governing the health care system in Ontario and Canada, which will include the College of TCM Practitioners and Acupuncturists, municipal, provincial and federal government agencies. The TCM subjects will formally address the 'classic' foundations for skill and knowledge acquisition but will, as appropriate, introduce 'modern' techniques and philosophies which have evolved within the subject matter. The programs are designed to build onto one another after a broad foundational knowledge and skill level is developed. The International Academy of Traditional Chinese Medicine programs are taught by industry professionals and specialists in their respective areas of knowledge. Hands-on skill development clinics are supervised by registered acupuncturists.
Certificate: For use by Regulated Health Professionals within his/her scope of practice.
Contemporary Acupuncture for the Healthcare Practitioner
(16 credits, equivalent to a 384 contact hour program)
. It is presented part-time over a 12 month period, commencing 
each September.
The certificate is designed for the use of acupuncture within the scope of practice of a "regulated healthcare professional". Program content meets the standards established by the College of Massage Therapists of Ontario (
www.cmto.com
)
Diplomas:
 Acupuncture and TCM are now regulated within the Province of Ontario by the College of Traditional Chinese Medicine Practitioners and Acupuncturists of Ontario.
www.ctcmpao.on.ca
Acupuncture Practitioner (91.5 credits, equivalent to a 2100 contact hour program)
Full-time – It is presented over 22  months with formal starts in April and September
Part-time – It is presented over 48 months with starts in April and September
Note: The program is also designed to accommodate prior related educational studies through the credit transfer initiative for healthcare professionals.
Traditional Chinese Medicine Practitioner (Acupuncture diploma plus Herbal component) Program has been under redesign in order to align the content with the revised CTCMPAO competencies….look for a 2021 start.
This program generally follows the completion of the Acupuncture Practitioner diploma and is conducted on a Part-time basis over an additional 18 month period.
The goal of each program
 is to help the student develop a career '
entry level competency'
 as currently assessed for the industry for the area of specialty. This occurs through both academic classes and the practical labs/skill development clinics with the public. Each program is comprised of: theory, practical application, supervised clinical and outreach sessions. 
(
The student will receive assignments and self-study project work to complement the classroom and on-site clinical experience).
What is competency based education?   
Competency Based Education
 wherein learning is structured around the practical, day-to-day requirements of an acupuncturist or TCM practitioner. The training, facilitates graduates to become a success in this health care field. IATCM programs are presently exempt from the 
Private Career Colleges Act
, 2005. IATCM is a founding member of the: The International Academy of Traditional Chinese Medicine's programming integrates the health philosophies of the East into the culture and health care environment of the West. Students will be skilled to communicate with other healthcare practitioners and their patients. The IATCM Acupuncture program is designed to meet existing National standards for the practice of acupuncture in Ontario, British Columbia, Alberta, Quebec and Newfoundland. This program philosophy will enable the graduate to be 'well positioned' to meet the competencies required for future examination and registration by the Council of the College of Traditional Chinese Medicine and Acupuncture .
Step by Step Approach to your Education
Each part of a program has been carefully integrated to build both the student's knowledge and skill on a continuous ascending level of capability. A student may attend full-time, as part of a defined program or part-time, on a subject by subject basis, taking as many or, as few subjects as he/she wishes in each semester, based upon their time availability. There are 4 semesters conducted each year offering a selection of subjects ranging from introduction to the enhanced skill level and clinical experiences. Due to the personal tailoring of programming to acknowledge the prior knowledge and skill of an individual, the Academy's educational credit review and challenge examination practices, allow graduates of other health disciplines to accelerate their acupuncture programming. The following is a comparison of the International Academy's programming hours and the established training hours for the Provinces of British Columbia and Alberta.
Jurisdictions
IATCM
Canada (AB)
Canada (BC)
USA(NCCAOM*)
Hours of Training
Total
Clinical
Total
Clinical
Total
Clinical
Total
Clinical
TCM Practitioner
3072
876
N/A
N/A
2600
650
N/A
N/A
Acupuncture Practitioner
2158
552
1750
500
1900
450
1750
500
The above chart reflects the requirements set out in Alberta and B.C. and by the US National Commission for the Certification of Acupuncture and Oriental Medicine (NCCAOM) and the Accreditation Commission for Acupuncture and Oriental Medicine (ACAOM) in the United States.
Prepare yourself to enter a career with strong growth potential.