Contemporary Acupuncture for the Healthcare Professional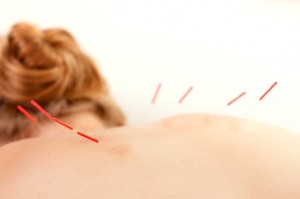 Start  September 22, 2023
March and September each year
"Designed to practice acupuncture within the scope of a regulated health professional such as a
Registered Massage Therapist or Physiotherapist"
Acupuncture Training for the RMT and Other Regulated Healthcare Professionals
16-Credit Certificate Program – Schedule Designed for working Professionals

Course Objective
A health professional finishing this program will be able to design effective and safe acupuncture treatments for musculoskeletal pain and dysfunction as well as common symptoms of disharmony within the client.
Structure
September Start – 4 Core subjects during the Fall semester – Sunday Mornings and Monday evenings

September Start is a Fixed Schedule, Part-time-all contact hour participation -Principally Sundays & Mondays 2x per month

 16 credits– based upon a comprehensive 384 contact hour curriculum equivalent
There are 24 acupuncture competencies clustered in the following

Areas of Practice: Foundational Knowledge
Treatment Planning
Treatment
Risk Management
In addition to academic education in a classroom there is over 60 hours of student needling participation to help build the skill and confidence to administer acupuncture techniques within the massage therapist's scope of practice.
Starts in September and is completed by the end of August the following year
Classes are scheduled to accommodate a working RMT or RHP-set dates are listed on the application form
Fix your tuition costs by applying early
This program does not require approval under the Private Career Colleges Act,2005
This program is on a list of self-confirmed programs on the CMTO website. Upon successful completion, RMT's may use acupuncture within their scope of practice, as defined by the CMTO. This program is open to other regulated health professionals such as physiotherapists.
Can a Registered Massage Therapist Perform Acupuncture?
Yes, acupuncture can be used by RMTs if it is provided within the scope of practice of Massage Therapy. It can be used safely and effectively as an adjunct to the other techniques and treatments that are within an RMT's scope of practice. These RMTs are not called acupuncturists but rather use acupuncture as a modality or tool within their massage therapy practice, sometimes choosing acupuncture points based on their knowledge of anatomy, physiology and pathology, combined with their acupuncture training.
Is  Acupuncture within the Scope of Practice for a Registered Massage Therapist?
Yes, an RMT may use acupuncture as part of their massage therapy treatment. Massage Therapy is the assessment of the soft tissue and joints of the body, the treatment and prevention of physical dysfunction and pain of the soft tissues and joints by manipulation to develop, maintain, rehabilitate or augment physical function, or relieve pain. An RMT must first conduct an assessment and determine if acupuncture is an appropriate treatment for the client's condition. If so, the RMT will incorporate acupuncture into the treatment plan and it becomes a modality or tool used in treatment. The treatment provided is deemed Massage Therapy and is not considered stand-alone acupuncture.
Use of Acupuncture must be within scope:
As RMTs can only practice acupuncture within their scope of practice, they cannot use it to treat those conditions or issues outside of their scope, e.g. addiction cessation. Although many educational programs teach acupuncture for conditions which exceed the Massage Therapy scope of practice, an RMT who wishes to provide the full breadth of acupuncture care must also be registered with the College of Traditional Chinese Medicine Practitioners and Acupuncturists (CTCMPAO). Care for conditions outside the Massage Therapy Scope of Practice would not be considered Massage Therapy treatment. RMTs found to be practicing either Traditional Chinese Medicine or acupuncture techniques beyond the scope of practice of Massage Therapy risk being charged with holding themselves out as a CTCMPAO registrant.
Acupuncture is now regulated:
Provincial regulation of acupuncture in Ontario occurred on April 1st 2013. At that time, there became three options via which an individual can legally practice acupuncture in Ontario:
Write (and pass) a provincial competency examination that will test knowledge that is normally covered in 2000+ hour Traditional Chinese Medicine-based (TCM-based) Acupuncture Practitioner program.
Meet or surpasses criteria for grand-parenting (e.g. having treated at least 2000 patients using TCM-based acupuncture during that period) -the registration committee may also evaluate the individual's education and professional background and may visit the individual's place of business for an inspection.
Be registered as a Regulated Health Professional whose regulatory body deems acupuncture to be within their scope of practice and then complete a program such as the Academy's Contemporary Acupuncture program.
In order to legally practice acupuncture in the province of Ontario, if an individual does not qualify for the second or third options noted above, they would be required to complete a program such as the International Academy's Acupuncture Practitioner program and then write (and pass) a provincial competency examination.
Course Eligibility/Admission 
In order to be accepted in the Contemporary Acupuncture program, the individual must be registered as a Regulated Health Professional in the province of Ontario and acupuncture must fall under the scope of practice of their regulated health profession.
Course Description
The program is a competency based study presented in 16 credits, with a credit being equivalent to a 24 hour class being taught to a class size of 18.
All patient contact hours listed in this program are finite and must be completed as shown.
The program content meets the requirements of the College of Massage Therapists of Ontario.
This course provides health professionals with a thorough knowledge of the channel system and acupuncture points as well as their application within the scope of the practice of massage therapy. Upon completion of the 24 acupuncture competencies  the health professional graduate will meet knowledge and skill requirements to incorporate acupuncture within their treatment plans.
The Contemporary Acupuncture certificate program is highly skill based and involves both clinical observation and clinical practice with clients. This area of study involves over 100 hours of student participation to help build the skill and confidence to administer acupuncture techniques within the massage therapist's scope of practice.
A set schedule will guide the student through the established competencies.
At the conclusion of the academic & theory segment, the student will undertake a set of written final examinations. At the conclusion of the public clinic participation, they will undertake an oral practical examination.
Area of Knowledge                                                   
Meridian Theory
Point Combinations/Pain Management & Rehabilitation
Point Location 1, 2
TCM Assessment & Diagnosis 1
TCM Clean Needle, Risk Management
TCM Internal/Modern Physical Diseases
TCM Orthopedics
TCM Sr. Needling Lab
TCM Theory Foundations 1
Techniques of Acupuncture
TCM Treatments & Clinicals
Acupuncture Clinical (4 units)
Clinical Client Observation
Program Review
Comprehensive Examinations & Oral Practical