Natural Health Practitioner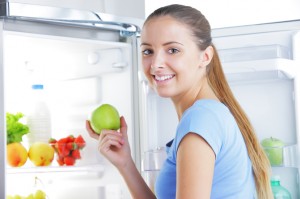 This comprehensive 1152 hour (48 units) program examines the complexities and inter-relationships of body conditions and symptoms. Graduates will have the ability to analyze and offer appropriate counseling and education to their clients for identified body disorders. Graduates will be able to recommend a pathway of guidance to those aspiring to achieve better personal health balance; by drawing from a broad range of recognized techniques and natural health disciplines. (A unit represents 24 hours of training)
The Natural Health Practitioner will be capable of working as a 'self-proprietor' or within a professional group or clinic environment, in a field of ever expanding consumer awareness and employment opportunity.
Pay as you go tuition plan" – tuition fees are paid at the time you take a subject.
Part-time Studies: Streamline your training – Some Units available through home study.
Evening/Weekend studies. Daytime option for several subjects can help accelerate the completion of your program.
This program does not require approval under the Private Career Colleges Act, 2005
The following is a listing of the courses required to complete the Natural Health Practitioner program:
Natural Health Practitioner
Human Sciences
Anatomy/Physiology 1,2,3,4 (In-class or available by Meridian home study) 
Pathology 1, 2, 3
(Path 1 currently available in-class or by Meridian home study)
Natural Sciences
Herbal Therapeutics 1, 2
Homeopathy 1
Nutrition 1,2,3,4 (Nutrition 1 In-class or available by Meridian home study)
Natural Skills
Oriental Acupressure 1, 2
Aromatherapy 1
Chair Massage
Iridology 1, 2, 3
Relaxation Massage 1, 2
Reflexology 1, 2
Professional Skills
Business Skills
Client Assessment 1
Communication and the Healthcare Practitioner
Ethics and the Healthcare Practitioner
First Aid
Integrative Studies
Law & Regulations
Meridian Theory
Professional Development
Pharmacology
Research 1/Interpretive Studies
Research 2
Terminology 1
6 Electives 
Provide the student with the opportunity to expand his/her knowledge in a particular field. Electives may be combined to meet the requirements for various Certificate programs or used to complete an interest course requirement. Any combination of 6 units must be selected by the student:
Oriental Acupressure 3, 4
Aromatherapy 2, 3, 4 (Aromatherapy 3, 4 available by Meridian home study)
Herbal subjects offered by NHSc or TCM
(Herbal Clinical Case Studies 1, 2 available by Meridian home study)
Homeopathy 2, 3, 4
Iridology 4, 5, 6, 7
Nutrition 5, 6
Reflexology 3, 4
4 Interest Courses 
Provide the student the opportunity to explore subjects outside of his/her particular area of focus or to add knowledge in the area of human sciences. A student may substitute Electives for Interest subjects.
Anatomy 5, 6,7,8 (In-class or available by Meridian home study)
Myology 1,2,3,4
Pathology 5,6,7,8
Physiology 5, 6, 7, 8 (Physiology 5, 6 and 7 available by Meridian home study)
Terminology 2
Any TCM or SPA subject without a pre-requisite
Any subject of 3, 6 , 12 or 24 hours sponsored by the Academy and
held on-site at the Academy.
Clinical Application
On-site/Off-site Clinical/Community participation e.g. Saturday public clinics
(Up to 12 hours/.5 units may be included for participation in student demonstrations during on-site open houses or off-site school/community group presentations.)
*Commencement of Clinical participation varies by health field.
E.g. Student may participate in clinical after Reflexology 2 and A/P2
Student may participate in relaxation massage after completing Relaxation Massage 2, Chair Massage and AP 2
Total Number of Program Units: 48