Traditional Chinese Medicine Practitioner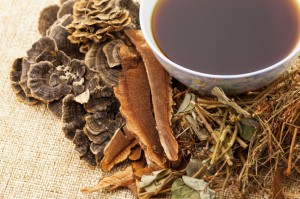 Diploma Program-123.5 credits
This program does not require approval under the Private Career Colleges Act, 2005
124.5 credits or, Acupuncture Practitioner diploma + 34.5 credits –based upon a 2986 hour curriculum equivalent (this diploma incorporates Chinese Herbal Medicine).
A student may register for the TCM Practitioner program at the commencement of his/her studies to acquire both the herbal and acupuncture competencies on a complementary study basis. However, it is recognized many students will acquire their acupuncture diploma first and as such the program information is presented in a format to show the additions to the acupuncture practitioner' diploma program. A student may still take individual herbal subjects as an option, while completing the acupuncture diploma.
The goal of the program is to further expand the Acupuncture Practitioner diploma program graduates' knowledge and skills pertaining to Traditional Chinese Medicine. Students deepen their knowledge of Nutrition and Chinese Herbal Medicine, while continuing to evolve their skills in the International Academy of Traditional Chinese Medicine student clinic.
Traditional Chinese Medicine Practitioner – Part-time
17 credits TCM Sciences, 10 credits Practitioner Clinicals, 6 credits General Practitioner Knowledge and Certification.
This program is equivalent to a 4 year academic program
Starts March & September

flexible completion – designed for full completion within 60 months

The estimated time to complete the program can range between 3 to 6 years, depending on the availability of the student for scheduled subjects
Graduates of TCM diploma programs must pass qualifying examinations held by the College of Traditional Chinese Medicine Practitioners and Acupuncturists of Ontario (CTCMPAO) (www.ctcmpao.on.ca) to become registered to work in the province of Ontario. The examinations will be conducted in either English or French and potential registrants must have landed immigrant status or Canadian citizenship and not have a criminal record.
Transfer Students – Prior Related Education: Upon request the Academy will assess applicants for related transfer credits, exemptions and challenge examinations as applicable. Requests must be made during the application period and prior to the issuance of a letter of acceptance. If transferring from another TCM school, request a "transfer application form". (Policy on Website) All applicable International Academy of Health Education credits are fully transferable.
TCM Diploma Programs accept 32 transfer credits for RMT's due to their previous related education.
Admission Requirements:
The educational pre-requisite to enter the TCM Practitioner diploma program is Grade 12 or an equivalent. You may apply prior to completing Grade 12 in order to confirm your placement in the program.
'Mature Student' applicants over the age of 18 (Grade 12 not fully completed) will also be considered – mature students will be required to undertake and pass a qualifying examination.
The Academy's diploma programs are designed to accommodate students who have no prior experience. No pre-requisite introductory courses are required.